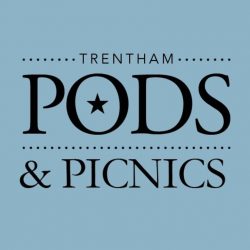 What does afternoon tea include?
A pod for 2 hours situated in The Italian Garden in Trentham Gardens. A selection of sweet and savoury food displayed on an 3 tier stand. A hot drink is also included. 
What days can I book afternoon tea?
Wednesday to Sunday
What time can I book afternoon tea?
Early afternoon
12.30pm | 12.45pm | 1.00pm | 1.15pm | 1.30pm 
Late afternoon 
3pm | 3.15pm | 3.30pm | 3.45pm | 4pm 

What is the price of afternoon tea in a pod?
£30 per adult | £15 per child 
Are there any additional charges I should be aware of?
Yes, for bookings of 5 or less people, there is an additional £50 charge.
Also, our pods are located in Trentham Gardens where you will need to pay an admission fee. Click here to see current prices.