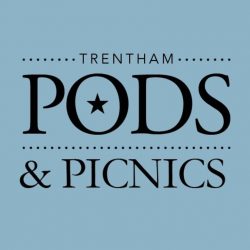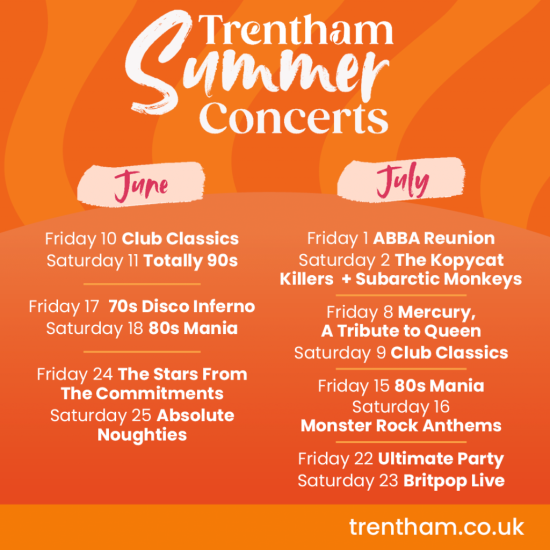 What does the Trentham Summer Concert Pod include?
Start your evening at the Trentham Summer Concert perfectly. You'll be situated in a dining pod within The Italian Garden for 90 minutes. You will enjoy a sharing menu of hot & cold food, served with a glass of wine, 1/2 pint of beer or a soft drink per person.
What days can I book the Pod?
Our Trentham Summer Concert pods are available on the dates of the concerts – Friday & Saturday evenings between 10th June & 23rd July 2022.
What time can I book the Pod?
Booking is available at 6pm.
What is the price of a Pod?
£150 per pod for up to 8 people.
Are there any additional charges I should be aware of?
Yes, please not that these pods are only available to guests who have a ticket to the Summer concert on the same evening. Please make sure you have bought your Summer Concert ticket and you book a pod for the correct date. Click here to book a Summer Concert ticket.
BOOK a Trentham Summer Concert pod
Use the form below to make your reservation. 
Our menus
Our menus will be available soon.
ORDER YOUR TRENTHAM GARDENS TICKETS