Reasons to visit Totally Delicious during the Easter Holidays
Unsure on how to keep the kids entertained over Easter we have the answer!
Here are our reasons to visit Totally Delicious these holidays:
Trentham Gardens Tearoom and Lakeside
Totally Delicious are based at a great selection of visitor attractions venues, one of those being Trentham Gardens. There is so much to do and explore with the kids, especially in the gardens.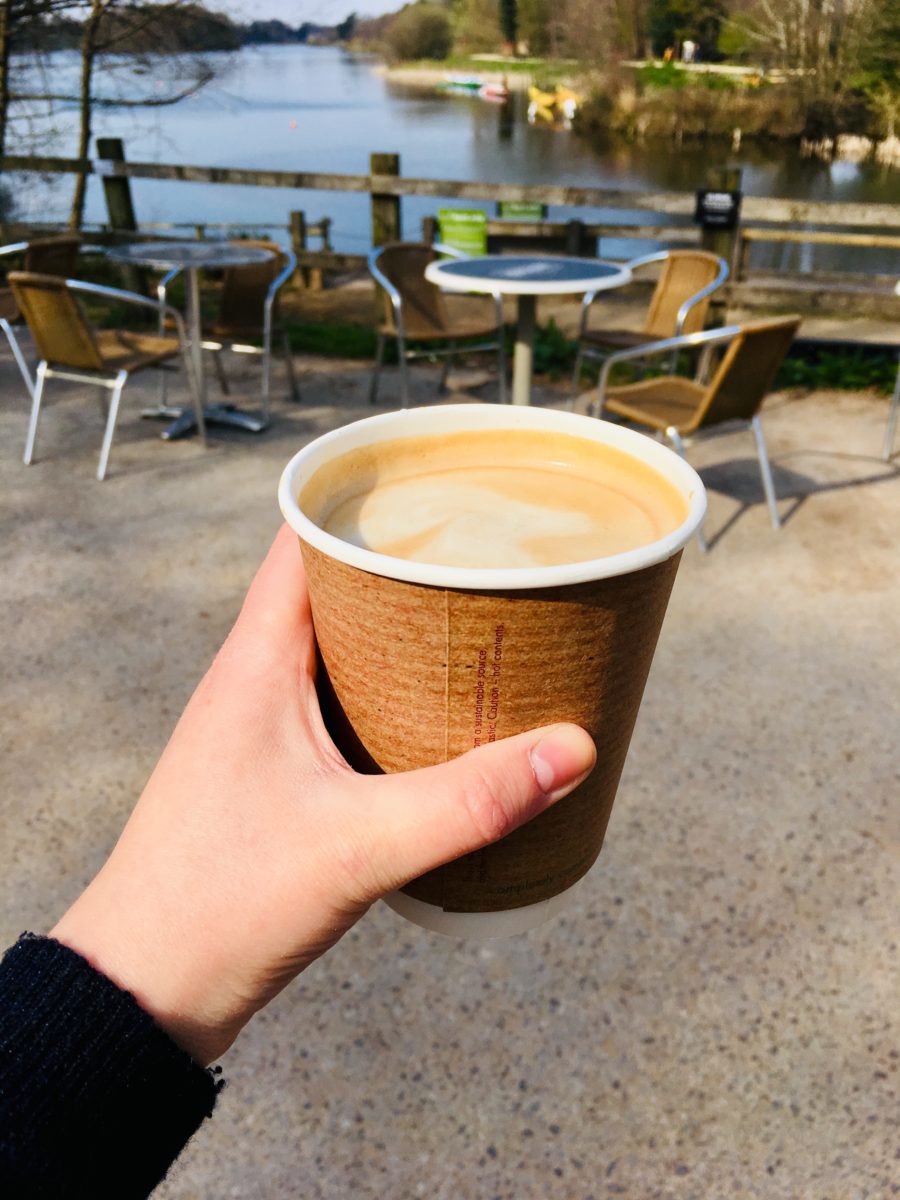 If you are looking for a calming visit enjoy a relaxing walk around Trentham lake, which will lead you to our Lakeside cafe, which is located at the South Entrance. Our tearoom is praised for its tranquil setting and views of the lake and garden. The perfect pit-stop during your walk. Even better, we serve many hot and cold food and drinks, and even have the popular Snugburys ice cream!
If that wasn't enough, our other cafe The Italian Gardens Tearoom, overlooking the other side of the lake is a lot larger than Lakeside with indoor and outside seating. There is even a dog friendly section! The Tearoom serve breakfasts and lunches with a special kids menu. It also happens to be located right next to the adventure playground, ideal for an after play treat.
Both Lakeside and The Italian Gardens Tearoom have undergone a makeover during the past couple of weeks. With a fresh look also comes a fresh menu! We serve everything from sandwiches to jacket potatoes at Lakeside and salads, burgers and breakfasts at the Tearoom. Click here to view our Totally Delicious tearoom menus. 
Our next suggestion is family favourite Flip Out.
Flip Out is a large indoor trampoline park that also has arcades, stunt box zones and ball games. This is a day full of fun popular with kids and adults. They have regular events, parties and fitness classes for all ages and abilities.
After you have bounce, you can come and join us at The Kitchen. We are based at the Stone and Chester Flip Outs and have a range of freshly made food and drinks available. Click here to view our Flip Out menus. 
Middleport
Looking for something a little more quaint?
Middleport is the answer.
Victorian pottery has been given new life in the past few years and made a name for itself. You can go on guided tours around the site, also visit the studios and shops of the local businesses operating there. It's a great place to take the kids if they want to learn more about local history.
Once you have seen the sites, relax in our tearoom overlooking the canal. This quirky venue is steeped in history with narrow boats seen outside and a log fire, it makes an interesting visit. We also have great food and drink on offer such as oatcakes and afternoon tea. Click here to view our Totally Delicious Middleport menu.
Finney's
Another great location for the family is Amerton Farm. There is plenty to do at the farm such as the indoor and outdoor play areas, seeing the farm animals and catching the train. You will have plenty to see and do on this family day out.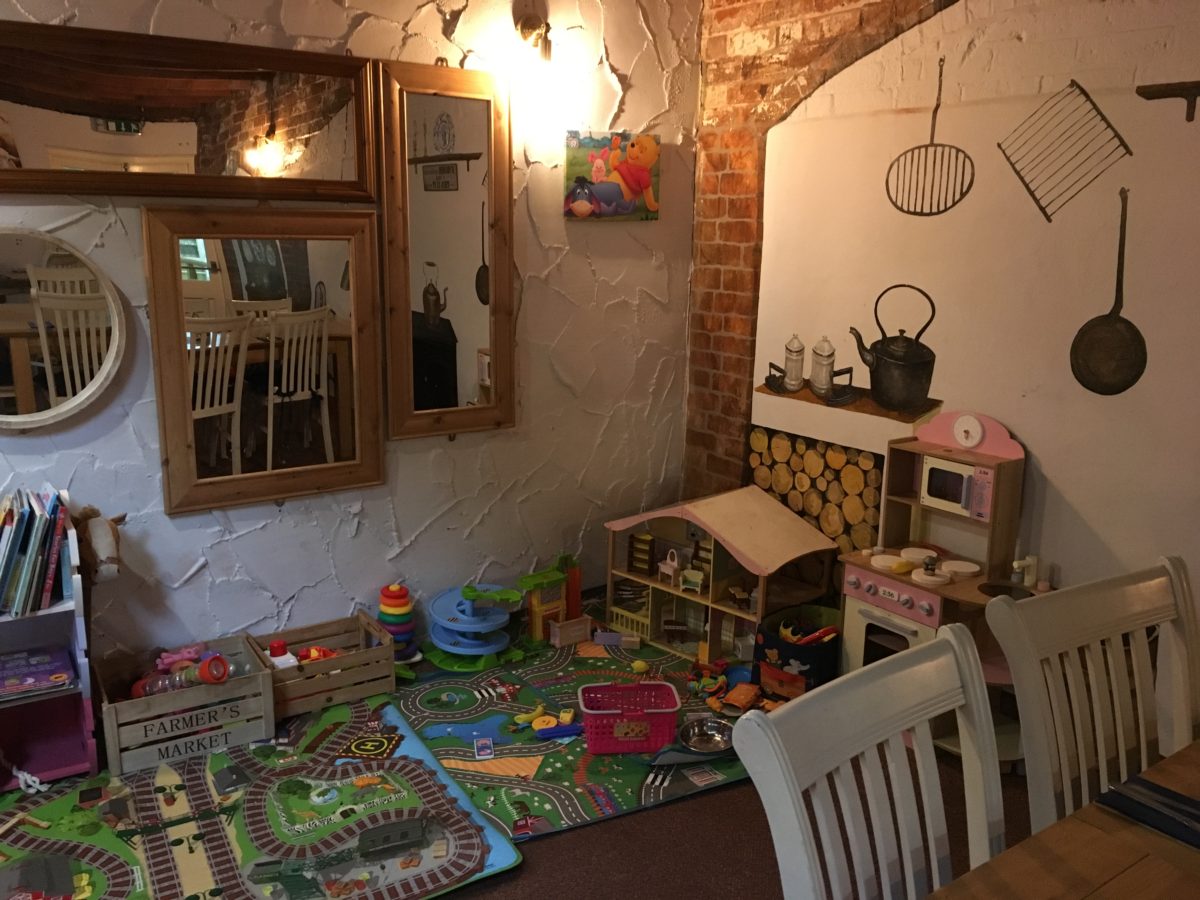 If that wasn't enough our tearoom, Finney's which is located on entrance to the farm. Again, we have a dedicated kids menu, and a play area for the children while they wait for their food. Of course, we can't forget the adults either! Along with afternoon tea, we have a range of delicious hot food on the menu, and plenty of scrumptious cakes. Click here to view our Totally Delicious Finney's menu.
Totally Delicious, Trentham Shopping Village
Last but certainly not least is another venue based in Trentham, our restaurant. We're located at the top of the shopping village and has a wide range of food available. This is perfect for those looking for a treat after shopping.
The family friendly restaurant has a delicious variety of tapas, and other mains on the menu. As well as this we have a dedicated kids menu.
BONUS – If you like a bargain, and who doesn't? We are now running our 'kids eat free' after 3pm!
Click here to see our Totally Delicious menu, events and news.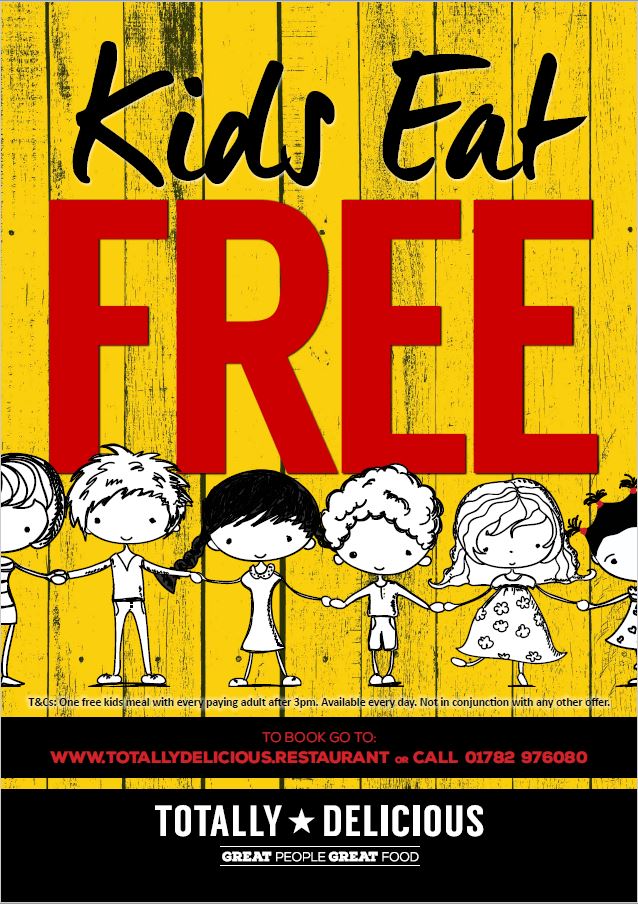 We hope this has helped with ideas for half-term!